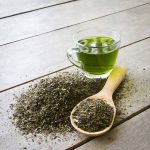 Ayurveda Seminars
Susan's Ayurveda Seminars are typically every month the last three Wednesdays of the month from 6-8 pm.  These courses are limited to 20 people each series.  The cost of the seminar is $75 for the series.  Inculded in the seminar are materials that you get to keep, including your own personal dosha quiz and analysis, Ayurvedic recipies for heavy metal cleansing, calming the nervous system, ghee, and herbs and spices.  Click here to enroll for a seminar.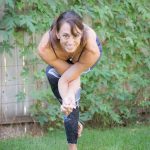 Yoga
Having practiced yoga for the past 20 years, Susan finally received her 200 hour yoga certification from Vimana Yoga in the summer of 2018.  This is a more advanced class that incorporates many styles of yoga.  Susan was taught by locals Emily Longfellow and Bel Carpenter who have owned studios in the Roaring Fork Valley for over 20 years.  Their teaching styles have personally and heavily been  influenced by Bikram and Rod Stryker.  Susan learned 5 different types of yoga styles to teach within this certification and she also incorporates some of her own style, healing knowledge, and a mix of NFT in to each class.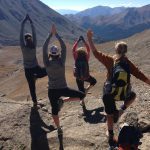 Neuroplastic Yoga (NFT Yoga)
Created by the Nueroplastic Functional Institute Susan teaches NFT Yoga.  This yoga was created by Lauryn Gepfert and utilizes the principals of healing the body, soul, and spirit by remapping the brain while engaging in global movement.  Come experience this amazing yoga that will teach you to take charge of your health.  NFT's Mission is dedication to developing  pain-free, life-long, high-level function for the whole person.  Persons of all skill level are welcome to attend this yoga.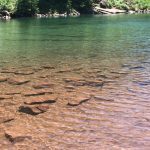 Mindfulness Practice
One of Susan's dreams when opening the healing center is to offer a Mindfuless Studio available to the high school students for free.  Students are welcome to join Susan for guided mindfulness practice or the ability to just relax on their own at the studio in a peaceful setting.  This gives students the ability to calm their minds, regroup, reground and replenish.  Susan also offers success coaching to students at a heavily discounted rate.  Please contact Susan if you are interested in this service.